Final funding sought to take Iona Village Hall over the line
|
Send to friend
July 1 2019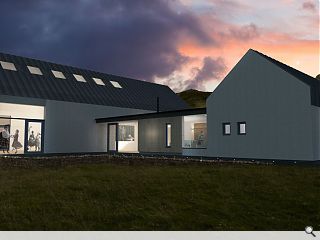 WT Architecture is to commence delivery of a new village hall for the Isle of Iona this month, seven years after first getting involved with the community trust.
A design team comprising Morham & Brotchie, David Narro Associates and Max Fordham has been assembled to deliver the community-managed facility which will replace an existing hall dating from 1928 which is no longer fit for purpose.
The new hall will provide a space for sport, music, cinema and events as well as meeting rooms and an informal gathering space designed to serve as an 'island living room'.
In a statement, the practice wrote: "In addition to securing funding from BIG Lottery and LEADER, the community have done an incredible job fundraising for their new hall. You can still support the project by helping them reach their final funding target for the Hall!"
Iona Village Hall Community Trust is currently just shy of their £2.1m funding target.

Back to July 2019