Fresh hope for historic Dundee home following 30 years of decay
May 29 2019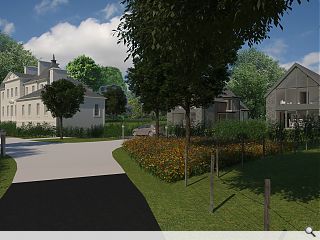 New life is to be breathed into one of Dundee's most historic buildings with plans to convert the A-listed House of Gray into seven homes together with four new build houses within its grounds.
The Georgian home has lain at risk of fire and vandalism for over 30 years following the failure of a succession of restoration bids, with the current owner now keen to create two townhouses and five flats by subdividing the sprawling mansion.
Financial assistance for this work would be obtained from the sale of four new build properties within its gardens, all kept behind the main elevation to minimise intrusion.
Gauldie Wright Architects have been brought on board for this purpose with the aim to remain sympathetic to the existing structure while creating a contemporary finish complete with a fully-glazed 'cathedral style first-floor lounge.
In a planning statement justifying the proposed interventions, Suller & Clark wrote: "The design, detailing and materials have been carefully considered to ensure they complement the main house. In additional a detailed landscape scheme has been developed and is lodged as part of the current proposals, the aim of this plan is to ensure the enhancement of the landscape, creating attractive open spaces which will offer significant benefits to local wildlife and the biodiversity of the House of Gray development and the Invergowrie area as a whole."
Chosen materials aim to harmonise with the main mansion with a mix of smooth cast cladding, wood textured panels and stone detailing.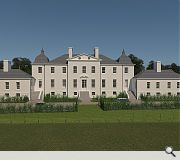 A mix of townhouses and flats will be carved out of the main body of the house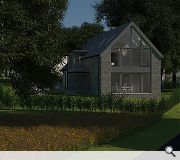 Four new build homes will be built to enable the development to proceed
Back to May 2019