New homes to bring colour to Dingwall
May 21 2019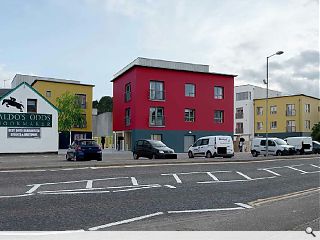 Ark Estates have brought forward plans to erect 11 flats within the Highland town of Dingwall with designs by Oberlanders and CH Architecture.
The town centre site has already gained planning consent for nine flats with the latest homes planned for the second phase of development off the High Street, entailing partial demolition of the Highland Council owned Ross House.
A vibrant colour palette of ochre yellow and ruby red render is planned for both schemes to brighten up a drab corner of the town with extensive landscaping to surrounding streets centred on new block paving, planting and street furniture helping to further unify the development.
Explaining the colourful approach a design statement read: "The lower block facing Mart Road will be rendered in ochre yellow to create a strong focal point which enables the higher, lighter coloured block to be recessive.
"The block closest to the High Street will be rendered in dark red. To provide contrast and balance the central blocks will be finished in an off-white render. Along the base of the building, where surfaces are more exposed, the finish will be rendered in dark grey."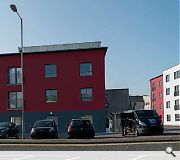 The colour pallete has been inspired by the Tarradale stone of existing buildings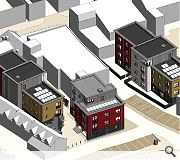 The Mart Road development will be built in two separate phases
Back to May 2019