Peel Ports set out reindustrialisation blueprint for Hunterston
May 16 2019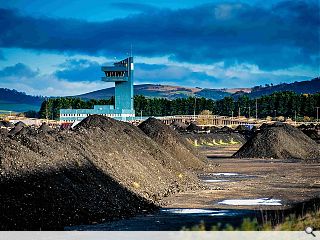 Peel Ports has opened a six-week consultation open to all residents and businesses in North Ayrshire in a search for ideas and opinions their views on what the future should bring to a 300-acre brownfield site at Hunterston.

Consultations dovetail with the publication of a masterplan seeking to capitalise on extensive deepwater and rail connections which should make it a prime site for new investment. Formerly a coal handling centre the site is now being positioned as a possible gas station, power plant or plastics recycling centre.

Other potential uses which have been identified include a train manufacturing base, a fish farm, concrete plant or a modular manufacturing centre.
Andrew Hemphill, port director, Peel Ports Clydeport said: "No other single site in the UK offers Hunterston's unrivalled combination of deep-water, extensive land area and transport links. This historic industrial site has the potential to transform Scotland's prospects in a variety of key economic sectors, providing jobs, skills development, import and export opportunities for decades to come.
"The intended benefits that we have set out can only be achieved with the input of the local community, public sector agencies and commercial partners. That will help us to create a final version that reflects the shared ambitions of the people who live, work and invest in North Ayrshire."
Consultations will close on 28 June with Peel adopting its final masterplan in 2020.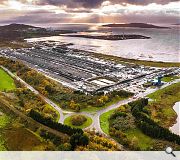 Peel Ports are keen to establish a new use for the 300 acre brownfield site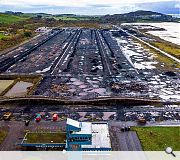 Prior plans for a multi fuel carbon capture and storage power station were rejected
Back to May 2019