North Ayrshire Council reject Hunterston power station plans
November 10 2011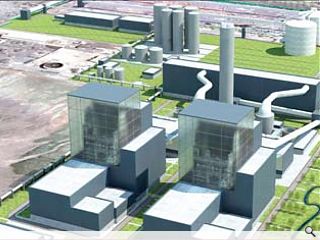 North Ayrshire Council have rejected proposals by Peel Energy to erect a
multi fuel carbon capture and storage power station
at Hunterston.
Designed by RMJM and Friis Moltke Architects the facuility would have sported a 200m chimney just north of the existing nuclear power station.
It is estimated that the power station would have cost between £1.5 and £2bn to construct – plus an additional £1bn to construct a carbon capture and storage demonstration plant.
Councillors complained that the plant would not immediately capture 100% of its carbon emissions, would have an adverse impact on the landscape and environment and did not consider the wider potential for industrial development.
They were also concerned that appropriate mitigation for siting, design, landscape, seascape and visual impact had not been provided.
Council Leader, David O'Neill, said: "North Ayrshire is in urgent need of new jobs – but not at any cost."
A public inquiry will now be held into Peel's plans, with the final decision resting with the Scottish Government.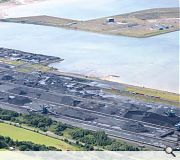 Coal would have been delivered by sea from Australia, South America and South Africa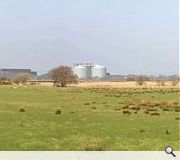 The plant wouldn't have been fully operational before 2017
Back to November 2011