Network Rail raise the roof with Edinburgh Waverley consultation
March 25 2019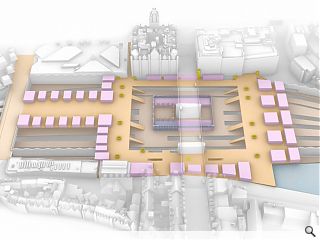 Network Rail has opened a public consultation into the future of Edinburgh Waverley intended to inform an improvement plan for the city's rail hub.
The favoured approach includes relocating services below ground and the creation of a large, accessible concourse area above platform level. Improved street-level entrances and better connections to the tram, buses and taxis will also be prioritised.
This would necessitate significant alterations to the current roof structure to provide additional headroom within the station itself while retaining unrestricted views of Arthur's Seat and the Old Town.
The preferred strategy also sets out plans for active frontages and new public spaces to better integrate the station within the city.
In a statement Network Rail wrote: "The preferred approach will change the station from one which operates on one-level to a station that has two distinct levels. To create the quality of space desired, it will be necessary to remove substantial parts of or all of the existing roof and replace it with a new one at a higher level."
Last year Arup was named as the lead consultant in the creation of a new station masterplan to accommodate an anticipated doubling in footfall to 49m by 2048.

The consultation closes on 25 April.
Back to March 2019