Highland visitor centre seeks to stem population loss
March 22 2019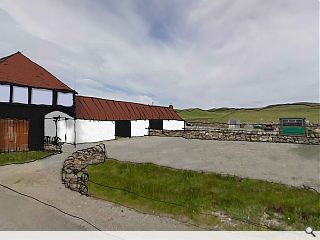 Voigt Architects have prepared plans for a coastal visitor centre, café and brewery by Durness, the most westerly village on the British mainland.
Served by a single-track road the area has suffered from severe depopulation, falling from 1,208 people at the start of the 19th century to less than 400 today, driven by a loss of young people.
In an effort to arrest this flow Keoldale Sheep Stock Club have purchase a former steading, with the intention of transforming it into a visitor centre, café, shop and brewery in order to draw more visitors and provide local employment.
In their design statement, the architects said: "The design looks to utilise the existing building and retain the rural characteristics. The proximity to the water and surrounding landscape is vastly important and the use of large glazing to the views is a priority.
"The proposed layout organised the existing steading into a visitor centre, café, restaurant, brewing and distilling facilities. Aside from the steading the outside space is used as a car parking and outdoor seating area overlooking Kyle of Durness."
The phased development would be delivered over a number of years, with priority given to the visitor centre, café and brewery. A distillery and tourist information centre could then follow at a later date.
Back to March 2019