Architecture Scotland Annual 2019 entries invited
March 18 2019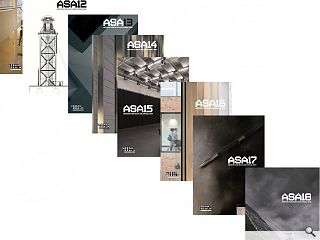 Urban Realm is resuming its search for the best new buildings of 2019 with an open call for entries completed over the past 12 months.
The latest edition of the yearbook brings a decade of great architecture to a close, covering the full gamut of architecture from private homes through to the biggest city centre regeneration schemes.
Editor John Glenday said: "We have been serving up a daily diet of new buildings for over 13 years but our appetite remains as insatiable as ever.
"As we bring another decade of great design to a close I am determined to demonstrate that this country's best work is being delivered here and now in 2019."
Published continuously since 2006 in print and online the book is required reading for anyone wishing to stay abreast of the rapid and transformative changes being wrought to our built environment each and every year.
A full archive of past submissions is maintained under our new buildings subsection, where you will also find our straightforward submission form.
Back to March 2019