Scottish Design Awards judging panel take their places
March 14 2019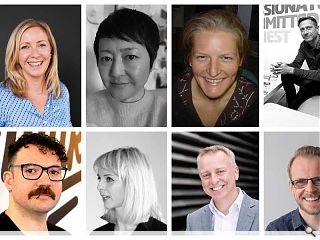 The panel tasked with overseeing the 2019 Scottish Design Awards has been revealed, confirming a heavyweight line-up of creatives, architects and key industry figures.
This year a panel of thirteen will oversee entries spanning the fields of design and architecture. Tasked with identifying class-leading work across all disciplines the team will recognise and celebrate the best of the best.
On the architecture side their number include Julie Wilson, senior partner at Brennan & Wilson Architects who will be joined by Chris Dobson, associate director at 3DReid; Karen Anderson, founding partner at Anderson Bell Christie; Neil Gillespie, chairman of Reiach & Hall Architects and Glasgow's city urbanist, professor Brian Evans. Rowan Mackinnon-Pryde, director of Studio Niro, completes the architecture team.
Commenting on the upcoming contest Anderson said: "Scotland's design community is diverse and dynamic. I am currently working for more recognition of the importance of all design practice in Scottish public life. I am looking forward to joining the judging panel and hoping to see great examples of collaborative and creative multi-disciplinary working."

Holding sway over the design categories will be Philp Long, director of V&A Dundee; Sophie Lutman, executive creative director at Brandpie and Gordon Carmichael, design lead at CreateFuture, They will be joined by Greig Anderson, creative director at Freytag Anderson; Kay Koyama-Gore, head of design at Contagious; Michael Fraser, creative director at APS Group and Dave Everson, creative director at Wire.
Nominations for this year's event are now being received ahead of an entry deadline of 22 April.
Back to March 2019