Inverness hotel drives creation of new 'urban street'
|
Send to friend
February 20 2019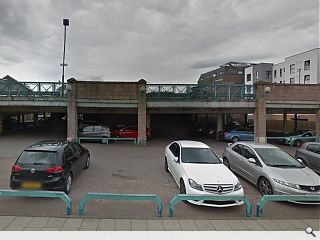 A parking deck in Inverness city centre has been earmarked for a £20m, 210-bed hotel following the presentation of indicative plans at an initial public exhibition.
Proposals brought forward by CRGP on behalf of SRP Investments would see the double-decker car park demolished to make way for a hotel-led scheme; which would also incorporate ground floor retail and a new bus/taxi lane.
CRGP director Bryan McFadzean, told The Press and Journal: "I think the urban street into the heart of the city is key to this development. The opportunity to put a new street in the city centre is very rare and a big opportunity.
"The production of a new urban street in the heart of the station quarter will help put pedestrians and retail back on the streets."
Rising to six storeys with a smaller 30-place car park to the rear the proposed solution could break ground later this year with a fair wind.
Back to February 2019