Merchant City affordable homes scaled back to address daylight concerns
|
Send to friend
February 19 2019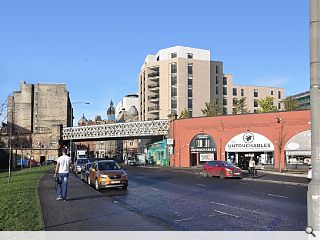 Glasgow Housing Association and Collective Architecture have scaled back plans for urban affordable housing on a long-standing gap site to the east of the Merchant City at Watson Street, after meeting resistance from neighbours on the grounds of loss of daylight.
Initial plans for a 10-storey block have been reduced to nine and a detailed sunlight analysis performed to address these concerns, with a visually set back upper floor further mitigating its impact.
A sunlight assessment produced by Carbon Futures observed: "Occupants of the existing buildings on Watson Street have been fortunate to experience elevated levels of daylight due to the absence of any buildings or structures on the undeveloped plot, however, for an urban location, the predicted post-development daylight levels are considered acceptable when a 9-storey building is constructed."

The proposed homes would occupy a site which has lain vacant since the late 1980s.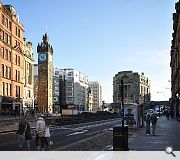 A strong corner element remains a feature of the plans
Back to February 2019