£18m Helensburgh Pierhead development approved
|
Send to friend
January 24 2019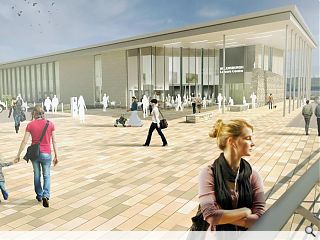 Argyll & Bute Council has approved plans to deliver an £18m leisure development on the towns pierhead, replacing an existing leisure centre and swimming pool.
Proposed work will include new parking and beefed up flood defences, with potential for further shops, a play area and skate park at a later date.
Councillor Gary Mulvaney added: "The purpose of this project was to create a vibrant and attractive waterfront for the town and to help further develop Helensburgh as a great place to live, work, invest and visit. As well as providing state-of-the-art leisure facilities for local people, the waterfront project is expected to encourage additional private sector investment in the waterfront area and town centre."
Designs prepared by DarntonB3 Architects show a simple structure contained beneath a single span roof with wet facilities arranged to form a 'shop window'. Extensive glazing is employed for the entrance and café.
A paved walkway will connect the building to the town centre.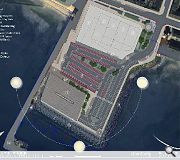 The opportunity will be taken to beef up Helensburgh's flood defences
Back to January 2019