Architecture Fringe invite 2019 participants
|
Send to friend
January 7 2019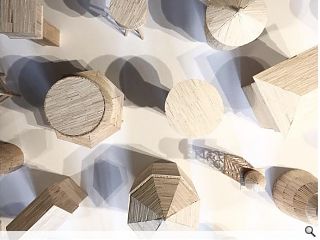 Architecture Fringe have extended an open invitation for participants to its 2019 programme, which will explore the 'here and now' of everyday life.

In Real Life will ditch the sanitised presentation of the profession in favour of a rough and ready look at the messy reality of contemporary cityscapes by way of a series of exhibitions, performances, walks and screenings running from 8-24 June.

Andy Summers, co-founder, and co-producer of the Architecture Fringe commented: "The complexity of daily life - the everyday – is often overlooked in favour of soundbites, stereotypes and simplistic representations. This complexity and the contradictions inherent within it has a direct influence on how our landscapes, towns, and cities look, function and change.

"In Real Life seeks to acknowledge the multiple, diverse and often conflicting daily realities that exist online and offline within our shared built environment. Some of these realities are isolated, some co-exist and many intersect."

The independent, contributor-led festival is now in its fourth iteration with a contributor deadline for this year's run set for midday on 8 April.
Back to January 2019