Architecture Fringe reveal 2018 events programme
|
Send to friend
May 1 2018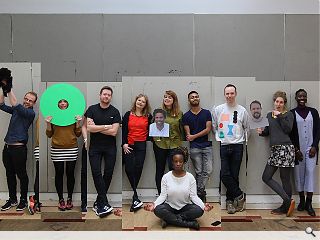 Architecture Fringe
have confirmed a packed programme of over 70 events, tours, talks and performances as the independent architecture event reprises its irreverent take on a range of challenges and issues facing the profession.
Highlights of this year's show include Frankentypes, an exhibition of hybrid typologies prepared by five emerging practices that seeks to address social issues as well as a celebration of rejection and failure in the form of Salon des Refuses, a collection of unbuilt and competition losing designs.
A site-specific installation of four sculptures in the
Borders Sculpture Park
will also fall under the festival umbrella.
Co-producer Andy Summers wrote: "This is the third year of the festival and the fringe continues to expand in size and geography well beyond Glasgow and Edinburgh, with over seventy projects across Scotland.
"Under this year's COMMON/SENSES provocation a number of themes have emerged which include provocative events on community land use and ownership; exclusion and questions of who is missing within architectural discussions; and women in architecture – in terms of representation, visibility and acknowledgement, and also physically in relation to the often-masculine civic context of our towns and cities."
Running from 8-24 June Architecture Fringe was established by a group of architects, designers, engineers, visual artists and creators keen to spark a broader debate about the role played by their professions.
Back to May 2018