Delivery of new homes accelerates at Chapelton
January 7 2019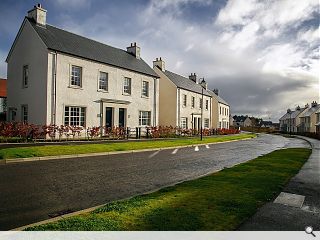 Property developer ZeroC is to build an additional phase of homes at Chapelton in Aberdeenshire after securing planning permission for the expansion.
This comes ahead of the expected opening of a 94 home 'retirement community' in the town this spring which will include a variety of technology and facilities designed to promote a healthy and active lifestyle.
Alastair Struthers, development and sales manager at ZeroC, remarked: "As the demand for homes in the town remains steady, we will continue to meet this with a selection of high-quality new homes that are both energy efficient and well connected. We're sure that this will bring a variety of new residents to the town."
Chapelton is being delivered by three housebuilders; AJC, Stephen and ZeroC, who will together deliver 4,000 new homes arranged around a neighbourhood centre and High Street designed by Brooks Murray Architects.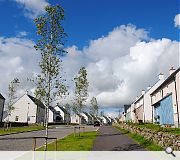 Chapelton is the largest New Town currently planned in Scotland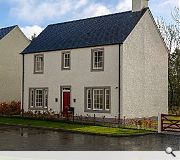 New homes now radiate out from a central square
Back to January 2019