CALA big up Bothwell with dimension busting homes
December 21 2018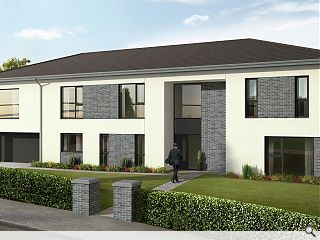 CALA Homes have unveiled the largest homes the developer has ever built in the west of Scotland in the form of 12 giant detached properties in the commuter town of Bothwell.
Work is already underway on Riverside for completion next year, with each home employing a 'bespoke architectural approach' and ranging in size from 2,814sq/ft to 3,800sq/ft.
Liana Canavan, sales and marketing director for CALA Homes (West), commented: "Riverside, Bothwell will be debuting the biggest and most luxurious homes we have built in in this part of Scotland. We are presenting brand new housetypes, completely bespoke to their environment in order to create a scene that exudes instant kerb appeal whilst staying true to the natural streetscape of Bothwell."
Delivered in accordance with a masterplan drawn up by EMA the homes will sit on Greenfield land overlooking the River Clyde.
Back to December 2018