Glasgow green lights build-to-rent revolution with approval for 727 homes
December 10 2018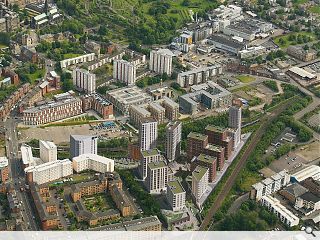 Glasgow City Council has awarded planning consent for 727 build-to-rent homes in a new high-rise neighbourhood in Glasgow city centre.
Get Living has identified 7.5 acres of derelict land for its £200m vision which also includes 99 student studios and 3,365sq/m of retail, leisure and business space.
Tree-lined avenues are envisaged by architects Stallan-Brand to better connect the Merchant City to the wider east end, opening up access to the landlocked site for the first time since construction of the railways.
Stuart Patrick, chief executive at Glasgow Chamber of Commerce, added: "This development will completely overhaul a key area of Glasgow, located right on the cusp of the city centre in an ideal location.
"Attracting people to live centrally is a key priority for our urban planners, driving sustained volumes of footfall for the retail and leisure sectors whilst also bringing skilled workers closer to their jobs and reducing travel demand."
Phase one development is expected to begin next year.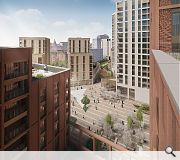 Martha Schwartz Partners and LDA Design have developed the landscape design for the constrained site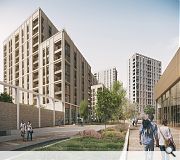 New through routes will improve permeability to the south and west
Back to December 2018