University of Stirling complete £1.1m transport hub
November 16 2018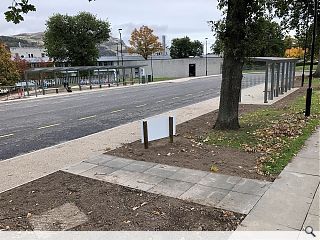 The University of Stirling has taken possession of a £1.1m transport hub comprising bus shelters, roads, footpaths and associated landscaping.
Delivered by Robertson the 12-week project forms part of the wider £21m Campus Central vision by Page\Park, for which work is expected to complete by 2020.
Peter Kerr, senior associate, projects, at the University of Stirling commented: "The fruition of these works within budget and to a high quality marks the completion of the first phase of the transformation of the centre of the campus.
"This is one of the University's key ambitions to support the achievement of its strategic aims in learning, teaching and research all designed to significantly enhance the Stirling student experience and to deliver facilities commensurate with the University's ambitions to be one of the top 25 universities in the UK."
The university is currently delivering a £20m sports hub designed by Faulkner Brown.

Back to November 2018