Transformed Gourock school reopens
October 10 2018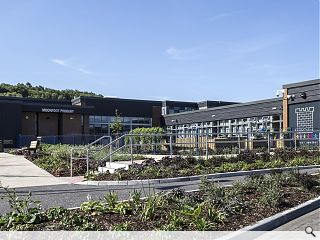 Inverclyde Council have reopened a Gourock primary school to pupils following a £5m renovation undertaken by CCG, Hirst landscape architects and Elder & Cannon architects.
Moorfoot Primary has benefitted from a series of enhancements including wider corridors which now double as activity spaces together with a refurbishment of all classrooms. In addition a new learning resource centre has been built while an on-site nursery and the Garvel Deaf Centre have also been reconfigured.
CCG Chairman and CEO, Alastair Wylie, commented: "Refurbishments of any kind can be a challenge in construction, however, the standard of finish at Moorfoot Primary is exemplary and the changes will no doubt go a long way to improving the learning experience for staff and pupils."
The full works included renewal of all finishes, furniture and services with pupils and staff decanted off-site for the duration of the works.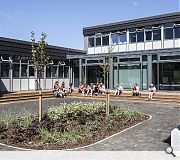 The old school did not meet requirements to link classrooms with flexible learning spaces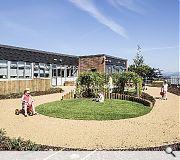 The original Moorfoot Primary dates from 1961
Back to October 2018