Coatbridge Carnegie Library lends itself well to housing
September 7 2018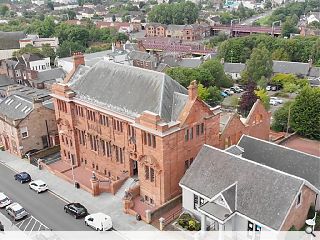 A B-listed former Carnegie Library in Coatbridge has been transformed into 12 affordable flats following the completion of conversion works by Mast Architects on behalf of Clyde Valley Housing Association.
The prominent 'Beaux Arts' style building had lain vacant since 2010, deteriorating to such an extent that it latterly languished on the 'Buildings at Risk' register before falling into the hands of the local housing association.
Associate Matthew Holloway commented: "The Library building means so much to the local community, and the comments from visitors to the open days have been very positive. I think this is an excellent example of how a new use can be found for an historic building, if stakeholders can work positively together."
Working within the limitations of the original design Mast have successfully created a mix of flats by inserting new floor levels into the structure and removing rear book stacks to allow formation of an external amenity space.
Elsewhere book stacks to the north gable have been retained in order to enclose gardens and retain the buildings distinctive silhouette. A contemporary-styled access stair and external deck have also been introduced, with areas of newly exposed wall over-clad in insulated timber rainscreen.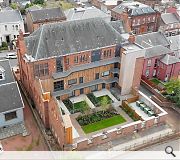 A rear access stair and deck provide access to new floors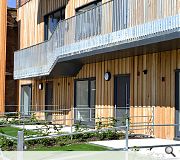 A rear portion of the library has been removed to allow a garden to be formed
Period details have been retained where possible
Back to September 2018