Taylor Wimpey takes £30m flammable cladding hit
|
Send to friend
July 31 2018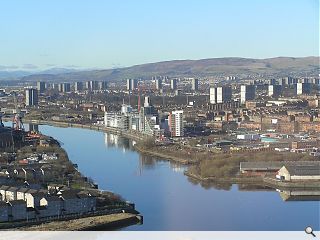 Housebuilder Taylor Wimpey has committed itself to spend up to £30m on replacement cladding for buildings which have failed post-Grenfell fire safety tests, the majority of which will be spent at Glasgow Harbour.
Built 12 years ago to meet now outdated building regulations the aluminium composite material (ACM cladding) in question was used to face around 300 properties - but is no longer considered to be safe.
Chief executive Pete Redfern commented: "Whilst each example is slightly different, and this is an exceptionally complex issue, we have in a number of cases agreed to support customers both financially and practically with removal and replacement plans, even though the buildings concerned met the requirements of building regulations at the time construction was formally approved.
"We have taken this decision for buildings constructed recently because we believe that it is morally right, not because it is legally required."
Taylor Wimpey has pledged to ensure that no homeowner will be impacted by a bill greater than would be expected through 'normal maintenance' over the course of the work.
Back to July 2018