Trump Organisation unveils plans for 500 Menie homes
|
Send to friend
July 24 2018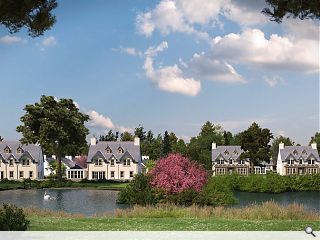 The Trump Organisation has filed plans for a £150m residential development in Aberdeenshire as part of a second phase of development at its Menie golf course, including 500 homes, 50 hotel cottages, a sports centre, shops, equestrian centre and commercial units.
Branded as The Trump Estate the community is being masterminded by Covell Matthews and Douglas & Stewart Construction, with the aim of integrating the homes within 1,500 acres of grounds that include woodland, meadows and sand dunes.
Lead architect Andy McNair wrote: "The organised, geometric and regular layouts typically associated with traditional towns and villages is a refreshing improvement to the uncontrolled, sprawling developments of modern planning.
"There is a recognised beauty in the vernacular architecture seen in the North East of Scotland, an aesthetic that we can confidently deploy in this development to long exceed the longevity of the fashionable contemporary."
Properties will be finished in natural slate, granite and render with traditional timber sash and case windows matched with timber fascia detailing and elaborate entrance porches.
Subject to detailed planning approval the homes will break ground in 2019.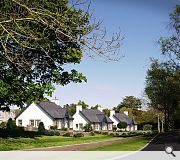 The development has been inspired by local villages such as Monnymusk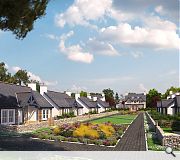 Walking routes will pepper the estate connecting it with the golf course and beach
Back to July 2018