Green shoots of recovery sprout at Western Harbour
|
Send to friend
July 25 2008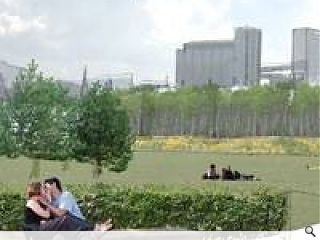 Forth ports have announced they aim to build a new park next year on reclaimed land at Edinburgh's Western Harbour.
The park will be laid out in a semi-circular pattern with potential for hosting events. This space will be broken by "shelter pockets" to mitigate the effect of strong winds. Facilities for ball games will also be provided for.
Graham Chapman, chair of Leith Harbour and Newhaven Community Council, said: "
We are also hoping it will become very popular with people from all over the city. We want to get people into Leith and something like this, which will be able to host big events, should attract locals and tourists alike.
"
The park will be kept open 24 hours a day, necessitating a well lit and open environment, exposed to neighbouring properties.
Back to July 2008