Borders Council progress £32m Jedburgh learning campus
June 5 2018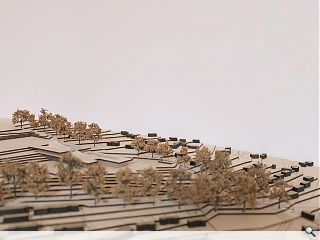 Scottish Borders Council has initiated groundwork at a new community campus in Jedburgh on land at Hartrigge Park, supplanting three existing schools across the town in the process.
Jedburgh Intergenerational Community Campus
has been designed by Stallan Brand Architects to double as a community resource through shared facilities such as a gym, halls, café, library, workshops, sports pitches and craft studios.
In a statement the architects wrote: "The architecture explores the concept of permeable, accessible and inclusive architecture. The campus is nested in the landscape, extending from its unique hillside topography to overlook the historic town nestled in a valley. On approach the user scales a set of landscaped stairs to

the entrance which is marked by cantilevered shelves which provide protected external teaching spaces.

"Internally a large 'street' is inspired by the town's high street and linear growth. This internal street is marked by significant roof lights that frame the sky and is overlooked by large classroom cluster spaces."
Main contractor BAM should begin construction by the autumn for completion by March 2020.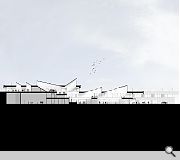 Jedburgh will burrow into the natural topography of the site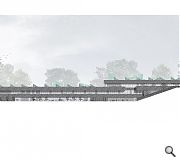 Sawtooth roof lanterns will bathe the deep plan interior with light
Back to June 2018