B-listed former hospice lined up for holiday rentals
June 4 2018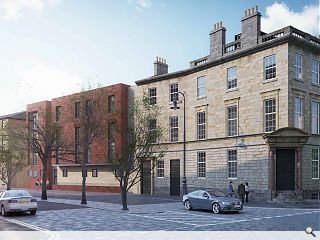 This work will entail conservation of the B-listed terrace together with demolition of modern extensions to the rear and the addition of a four-storey contemporary extension behind a sandstone façade and recessed contrasting brickwork, repairing the street edge.
A raised ground floor has been specified to enhance privacy with a 'corner feature' to South Portland Street. Entrance off Carlton Place will be retained.
The terrace itself will be sensitively refurbished with a minimum of structural interventions and retention of period features.
A single storey café/bar will occupy the newly configured rear courtyard.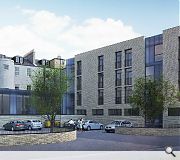 A cade/bar will occupy land to the rear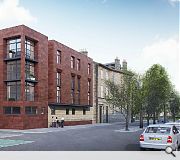 A raised ground floor has been specified for privacy
Back to June 2018