Airdrie, Coatbridge & Cumbernauld town centre vision outlined
May 11 2018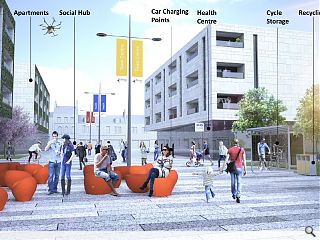 North Lanarkshire Council has detailed its vision for the future of the primary urban centres under its jurisdiction by setting out a £32.75m investment plan for the coming five years.
Airdrie, Coatbridge and
Cumbernauld
will benefit from the first phase of this plan, which dovetails with a separate pledge to build 5,000 new homes by 2035 to replace doomed tower block accommodation across the authority area.
According to the council over 80% of tenants in flats earmarked for demolition support the plan, which will see the council target vacant and derelict sites to accommodate new build housing. In addition surplus retail units will also be targeted for conversion for use by business start-ups.
Councillor Allan Graham, convener of the enterprise and housing committee, said: "The way we all live has changed in recent years, with a huge increase in on-line shopping and use of digital services. Our social lives are also focussed around 'experiences' so we need to provide facilities and amenities for people, alongside the new housing in town centres.
"By locating modern housing beside community and leisure facilities, shops and services, all connected to ultrafast broadband, we will create town centres that people want to live, work and socialise in."
Under the plans surplus shops, offices and housing will be replaced by new mixed-use developments including a new transport hub around Motherwell train station.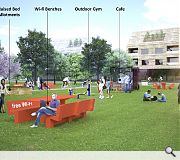 Wi-fi benches pop-up cafes and outdoor gym's could sprout across North Lanarkshire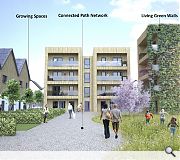 Wishaw, Shotts, Kilsyth & Bellshill will follow in a second phase of attention
Back to May 2018