Laurieston regeneration reaches former Coliseum Theatre
|
Send to friend
May 2 2018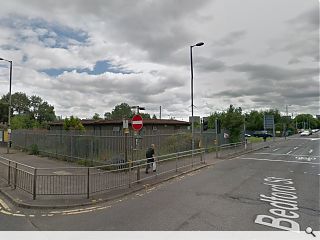 A patch of scorched earth in Laurieston, all that remains of Glasgow's once magnificent Coliseum Theatre, has been acquired by New Gorbals Housing Association in partnership with Urban Union to accommodate the next phase of development.
Built in 1905 by Frank Matcham as a music hall the Coliseum spent most of its life as a cinema before playing out its twilight years as a bingo hall and closing for good in 2003. Its ultimate
fate was finally sealed in 2009
when a fire ripped through what remained.
Occupying a prominent spot on Eglinton Street the plot will be put to use as the 'face' of this end of the western end of Laurieston.
Neil McKay, managing director, Urban Union, commented: "For people in Glasgow, the Coliseum remains an important part of the city's heritage. The land has been derelict for so long and we are pleased that it will now become a place people are proud to call home – a fitting second act for a historic site.
"While our collaboration with NGHA is in the very early stages, we will be submitting a planning application for the development as soon as we can."
The nearby former
British Linen Bank
has been m ore fortunate and is currently being transformed into new homes.
Back to May 2018