Replica Victorian housing envisioned for Perth
|
Send to friend
April 30 2018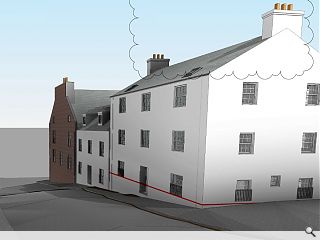 Demolished Victorian housing at
Perth's East Bridge Street
is up for replacement with an application to stabilize the site and build a like-for-like replica.
Plans drawn up by Matthew Cowan Architectural Design seek to reinstate a retaining wall and erect four new build flats which echo the form and massing of a recently demolished Victorian block on the same site.
This had become structurally unstable with the failure of the retaining wall leaving the site vacant for new development.
The proposed replacement will be built in masonry with a render finish using a slate roof and mock chimneys to evoke characteristics of the former building in a 'sympathetic and positive' response to its surroundings.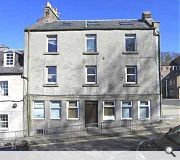 Failure of a retaining wall necessitated demolition of this Victorian block
Back to April 2018