Isabel Garriga champions gender equality in GIA victory address
|
Send to friend
April 18 2018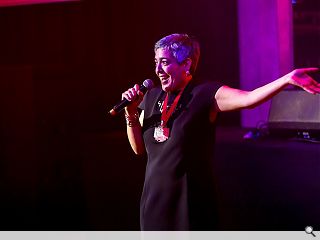 Isabel Garriga has positioned herself as a champion of female architects after being elected as president of the Glasgow Institute of Architects following an annual gathering of members assembled to mark the institute's 150th anniversary.
Garriga picks up the reins to the professional body from her Holmes Miller colleague Tim Gray and has pledged to inject fresh vigour into the organisation by promoting greater transparency and democracy.
In a statement Garriga wrote: "The GIA is continuously growing and changing and I am very proud to have such a dedicated, reliable, hardworking and passionate team and we plan to make sure we can make the GIA an organisation that is transparent, democratic and most of all, truly represents the variety and richness of architecture and architects in our chapter.
"As a woman myself, I want to make sure that women have a bigger voice in our profession, that our work is recognised and celebrated to ensure we have true equality for future generations."
Gracious in defeat Garriga's sole challenger,
Robin Webster, wrote
: "I will support her to the best of my ability and look for a positive future for the GIA."
Back to April 2018