Entries invited for 2018 Scottish Design Awards
March 6 2018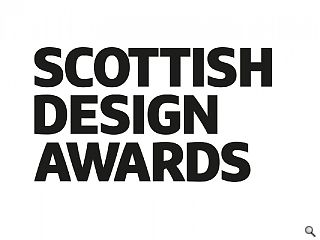 Entries are now invited for the
2018 Scottish Design Awards
, the annual showcase for the best architecture and design commissions to have been completed over the previous 12 months.
For the first time in the awards 21 year history the ceremony will be organised, held and covered by Urban Realm directly following their handover from Carnyx – enabling us as to extend our existing presence in online and print media to the events circuit in partnership with The Drum magazine.
In this way we aim to bring you closer to the awards action, affirming the value of quality architecture and design to a broader public than ever before while personally taking you through each stage of this year's programme.
Urban Realm editor John Glenday said: "This is the logical next step for us in our drive to deliver a comprehensive industry service and we look forward to stepping out from behind the keyboard and printed page to recognise the best work, practices and agencies in person.
"We appreciate the work that Carnyx have put into making the Scottish Design Awards what they are today but with Urban Realm at the helm we believe we can do even better."
Open to both architecture practices and design agencies the awards span a wide spectrum of the creative sphere; from affordable housing to offices and best app design.
Entries must be received no later than 20 April and can be filed directly via the
Scottish Design Awards 2018 website
, your chance to claim a moment in history as your own.
Back to March 2018