EMA spearhead 800-home vision for south east Edinburgh
February 13 2018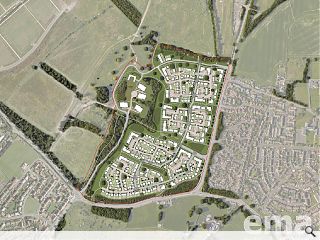 EMA have designed a major residential expansion around Edinburgh's
Bio Quarter
and
Edinburgh Royal Infirmary
to the south east of the city.
Edmonstone Estate will comprise 800 family homes within an all new neighbourhood with a landscape-led masterplan providing for the retention of mature trees and new buildings positioned to maximise their impact.
In a statement EMA wrote: "The aim has been to build upon the existing characteristics of the estate and create a new community which has a sense of character and identity from the outset."
Initially proposed as far back as 2013
efforts to build housing on the farmland site have been hit by planning delays amidst concern at the existing ground conditions.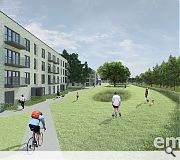 A belt of trees will define the developments boundary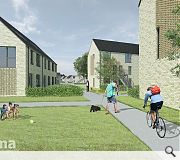 An example of a secondary street scene within the urban expansion
Back to February 2018