Consultations begin for Portobello church conversion
February 9 2018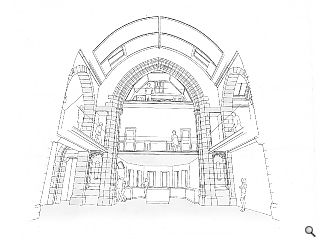 Sonia Browse Architects are to open a drop-in consultation on their plans to convert St James Church, Portobello, into four family homes.
Work began late last year to build
three townhouses in a mews block
on the site of a former hall and car parking, completion of this element is expected by August.
The second phase will entail conversion of the main church itself, retaining the historic fabric while subdividing the interior to form four family homes; including large open plan living spaces to maintain the churches gothic proportions as well mezzanine floors and glazed partition screens onto private gardens.
In a statement the architect wrote: "For both client and architect, the thrust of the project has always been celebrating and preserving original features of the church in beautiful, livable homes. Walls and floors have been positioned carefully to expose and fit comfortably with the existing sandstone banded arches and columns; string courses and windows and work within the proportions of existing spaces; and original windows will be refurbished and fitted with secondary glazing to meet modern standards."
Members of the public are invited to attend the consultation within St James Church on Monday 12 February from 17:00 till 19:30.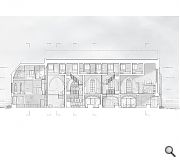 Open plan interiors will maximise qualities of light and space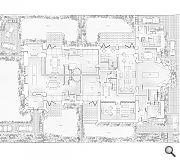 The site was sold by Church of Scotland in 2015
Back to February 2018