Egyptian Halls mews project touted to break deadlock
February 6 2018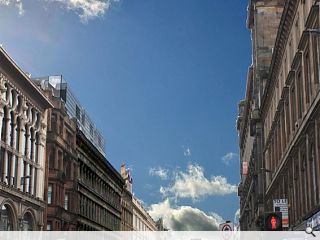 Egyptian Halls owner Derek Souter has revived plans to carve out a 'Thomson-Mackintosh Mews' route connecting the A listed landmark directly with the nearby Lighthouse -by way of a new build on the NCP car park on Mitchell Street.
It is hoped such a scheme would enhance footfall through the site to provide additional licensed, leisure and retail opportunities with a 114 bedroom hotel occupying upper floors of the Egyptian Halls.
Souter said: "We must all focus on achieving this solution, which could become a centrepiece to allow Glasgow to leverage its world-renowned architecturally biased cultural assets. And surely this is also the personification of what the City Plan was created to deliver!"
The latest plan follows warnings that the classically inspired warehouse may be subject to a
façade retention scheme following structural decay
. However a significant preservation-centric option is also being pursued in parallel.
Back to February 2018