Angus Council advance Arbroath school's trio
|
Send to friend
January 29 2018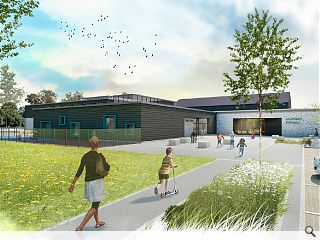 Angus Council has marked the start of construction of twin primary schools in Arbroath as Robertson Construction move on-site with the twin Holmes Miller designed schools.
Procured through Hub East Central and the Scottish Futures Trust Ladyloan and
Muirfield Primary School's
are both being built within the current school grounds, with completion of both anticipated by the end of the year.
Children and staff will take possession of each school by January 2019, enabling both existing schools to be demolished and replaced by a car park and sports pitch by May.
Councillor Derek Wann commented: "It has seen the delivery of new schools at Timmergreens and Warddykes. We forge ahead with replacing Muirfield and Ladyloan schools, where work got underway before Christmas. Later this year, work will also begin on a shared campus for Hayshead and St Thomas primary schools."
Consultation is currently underway on a separate shared campus for Hayshead & St Thomas Primary Schools ahead of a construction start in the autumn.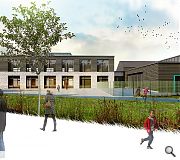 A proposed classroom wing at Muirfield Primary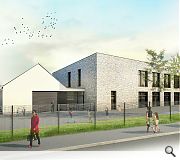 Ladyloan and Muirfield primaries will be delivered in tandem
Back to January 2018