Campaigners urge rethink of planned overhaul of Edinburgh's Picardy Place
|
Send to friend
January 24 2018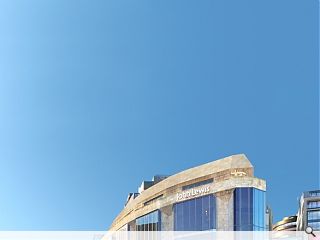 Picardy Residents Association, backed by Zone Architects, Edinburgh World Heritage and the Cockburn Association, have penned an open letter to the City of Edinburgh Council urging a re-think of the latest public realm proposals for Picardy Place.
While welcoming efforts to enhance public space outside St Mary's Cathedral Playhouse Theatre and Omni Centre, together with provision for segregated cycle lanes, the group voice concern at the continued use of a gyratory traffic management system.
In their letter the group wrote: "Consequently, the proposal does not address sufficiently opportunities to: improve the character of this Gateway to the New Town in line with the best practice requirements of a World Heritage site; create a high quality public place designed around the needs of pedestrians, cyclists, parishioners, visitors and for those for whom this area is part of their local neighbourhood; and reduce traffic pollution in the area."
As such the group are requesting that the council alternative designs to the planned gyratory before deciding whether to proceed with the current plans.
Councillors believe that the latest iteration of the proposals offer the best hope for meeting the competing needs of citizens with transport convener Lesley MacInnes stating: "What we're seeking to achieve – and which I believe we've managed to do successfully here – is to make the area much more pedestrian and cycling friendly while also ensuring this key junction operates efficiently for our public transport network."
Approval will be sought for the project next week.
Back to January 2018