Architects present five-point plan for RIAS reform
January 19 2018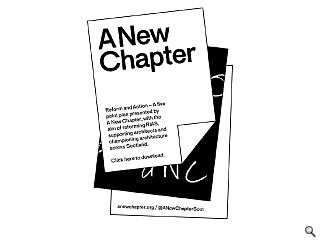 A group of disaffected architects have compiled a
five-point action plan
with which they hope to realise real reform of the RIAS.
A New Chapter went public with their proposals following an open confrontation with the architect's body, signaling that they are ready to engage to ensure it better meets the needs of those it represents.
As such they have come forward with a handful of suggestions aimed at re-energising the membership and promoting architecture, chief of which is 'unity and support' in an effort to end the bickering and build a forward-looking consensus.
The proposals also call for greater 'collaboration and transparency', a renewed emphasis on 'excellence and learning' and further devolution to attain increased 'federalism and internationalism'.
A New Chapter, which comprises some 150 members, also wishes to see reform of RIAS 'governance and best practice' in a desire to guarantee that the body operates in a 'democratic manner'.
The New Year peace offering follows a wave of scandals which beset the RIAS at the tail end of last year, ignited when an open revolt brought about the resignation of secretary and treasurer Neil Baxter. A police investigation into
alleged financial irregularities
is currently underway.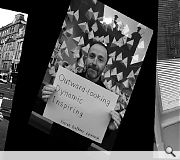 Over 150 architects signed an open letter calling for change
Back to January 2018