Carillion collapse sparks construction fears
|
Send to friend
January 15 2018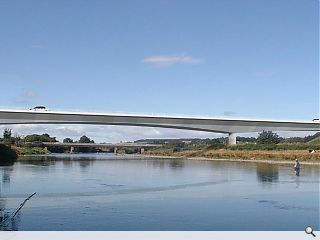 The dramatic collapse of construction giant Carillion, which has today entered compulsory liquidation, has sparked concerns over a number of live projects the business has been involved with, led by the
£745m Aberdeen Western Peripheral Route
.
The development casts doubt on Carillion's ability to see through live projects to completion including a £23m contract to extend platforms at Edinburgh Waverley.
Scottish Building Federation president Stephen Kemp, said: "The news that Carillion has now gone into liquidation has major ramifications for the UK construction sector. But it should also stand as an important lesson for government that, when it comes to awarding public sector work, big is by no means always best. As a trade federation, we have long argued that the bundling of contracts into huge frameworks that only the very biggest companies can bid for is not only detrimental for SME contractors that are unable to compete – it also creates big risks for government when something like this happens.
"I think the Scottish Government needs to take a closer look at procurement practices and put in place measures to enable greater SME participation. This may require the procuring authority to do more work to manage the contract across multiple contractors. But spreading the work and associated risk across multiple smaller companies would not only be good for the industry – it should deliver better outcomes for the taxpayer."
Carillion was previously embroiled in a scandal over the
blacklisting of workers
alongside seven other construction giants and is laboring under the weight of £1.15bn in debt and a pension shortfall of half a billion.
Back to January 2018