Velux invite architects to see the light with new competition
|
Send to friend
January 9 2018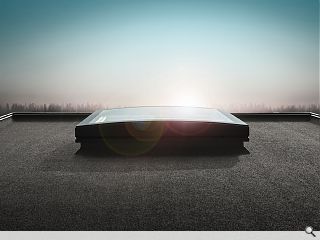 Roof window specialists Velux are inviting architects to step into the light with the launch of a new design award in tandem with the Rias.
The Velux Roof Window Award is open to anyone who has designed and/or delivered inventive and modern schemes which maximise the potential of rooflights and skylights to wash their interiors with light and air.
Split across two categories; built and unbuilt, the competition will encompass all work from the design stage through construction to completion with winning designs rewarded by a £1,500 cash prize - together with a free curved glass rooflight to inspire the next project.
This latter innovation employs clever optics to bring more daylight into a space for a given area, offering designers greater freedom to build more imaginative spaces.
Jenni Shanks of Rias Consultancy said: "The Velux Roof Window Award is a great opportunity for designers to be recognised for their innovative work. It also provides a platform for designers to put their work in the public domain and in turn raise their profile."
The competition is open to all Scotland based designers behind work which has been specified for delivery in the country. Prospective entrants have until noon on 31 January to bring their work to the table via
Velux's dedicated competition website
.
Back to January 2018