Ferguson Marine floats Graving Dock shipyard plan
December 15 2017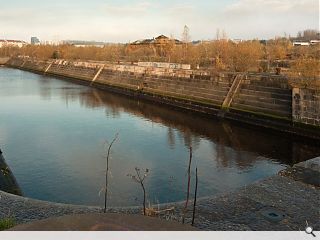 Ferguson Marine have filed a
competing vision for Glasgow's Govan Graving Docks
, championing re-use of the docks as a ship repair and maintenance facility as well as cultural attractions, leisure space and business accommodation.
Landowner New City Vision who have already submitted their own rival application for planning in principle, currently under consideration, to build 700 'flood proof' homes on the site.
In a media briefing note Glasgow City Council wrote: "There are two development proposals now with Glasgow City Council's planners for the Graving Docks site – one from New City Vision and one from Ferguson Marine.
"New City Vision are the current owners of the site. They have owned the site for many years however this is the first application they have submitted for re-development proposals."
The proposal of application notice begins a three-month countdown until Ferguson Marine can bring forward their own application for planning in principle.
Photography by Tom Manley
Back to December 2017