Huge Inverness housing scheme recommended for approval
December 7 2017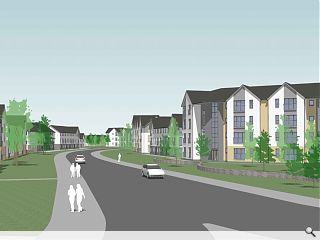 Highland planners are recommending that councilors approve an application by
Tulloch Homes to build 767 homes, recreational space and supporting infrastructure
on land close to the West Link Road.
Designed by Bracewell Stirling Ness-side will be built in three phases the masterplan calls for a defined development edge to be established along the link road with a varied setback.
Stated design principles include an avoidance of 'repetitive patterns of development', 'features' within perimeter blocks and a division of continuous facades through use of paths and landscaping.
Detailed design work hasn't yet been undertaken but Tulloch will strive to incorporate a variety of textures and finishes into the finished buildings.
A mix of properties will be offered within the development ranging from one-bedroom flats through to five bedroom houses.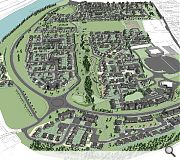 The development will connect through to the River Ness
Back to December 2017