Clydeside Distillery brings whisky production back to Glasgow
November 23 2017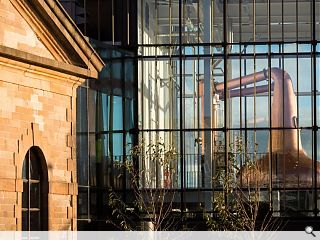 The first distillery to produce whisky at Glasgow's former docks in more than 100 years has opened its doors to the public on the banks of the River Clyde.
Clydeside Distillery
is situated within a converted pump house at Queen's Dock, transforming the historic clock tower into a visitor centre, shop and café with twin two tonne copper stills taking pride of place in a contemporary glazed extension.
Morrison Glasgow Distillers chairman Tim Morrison wrote: "After more than a century copper stills are producing spirit on the banks of the Clyde and we're incredibly proud to be able to open our doors to the public.
"Glasgow has an affinity with Scotch whisky unlike any other city in the world with The Queen's Dock previously witnessing the exports of whisky with ships sailing past the Pump House destined for all continents of the world."
Hypostyle Architects were employed to realise their vision, which was delivered by McLaughlin and Harvey and Thomas & Adamson alongside exhibition specialists Bright3D.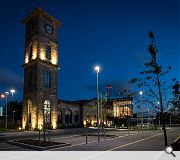 The Pump House used to control entry to the Queen's Dock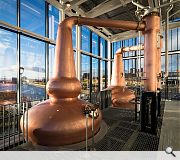 Visitors can now enjoy a dram on the Clyde for the first time in over a century
Back to November 2017