Perth to dispel winter gloom with £5m lighting initiative
November 22 2017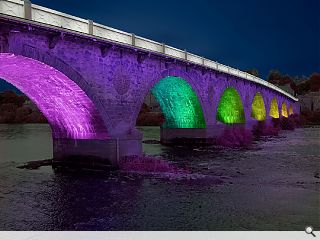 Perth & Kinross Council are moving onto the delivery phase for their City Of Light Action Plan after alighting on engineering services group IKM Consulting to deliver electrical infrastructure for the £5m project.
Key spaces, landmarks and buildings are set to be bathed in light for the six-year long initiative, beginning with Norrie-Miller park in March which will benefit from new lighting columns.
Launched in 2016 the scheme aims to provide a fillip to Perth's night-time economy with a mix of functional and decorative lighting dovetailed with streetscape enhancements; particularly key gateways such as the Broxden Roundabout and Kinnoull Hill Tower.
In Perth city centre itself a new breed of decorative lighting columns, media & wayfinding displays and street furniture will be delivered, animating key nodes of travel.
A key plank of these efforts will be the creation of a new courtyard around St Paul's Church which will double as an events and performance space.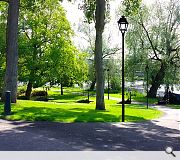 Norrie Park will be the first location to benefit from the scheme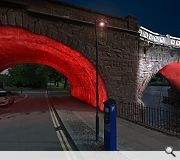 Perth Bridge will be among the landmarks bathed in light
Back to November 2017