Flats plan drives Dennistoun debate
November 17 2017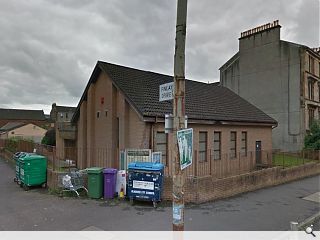 Applicant Nixon Blue has revealed its intent to build 31 flats within a the six storey apartment block on Dennistoun's 'Drives' district on a site presently occupied by a disused gospel hall.
Vellow Wood Architecture have been commissioned to oversee the 100 Finlay Drive build with the intention of creating an 'elegant classically-inspired' building which takes its design cues from the surrounding tenement grid.
In their design statement the architects observed: "Vertically, the form to both elevations is defined in reference to the classical tenement's "bottom, middle and top" arrangement with a base separated by a string course, a central section topped by a cornice-shelf, and a penthouse or roof top section in a darker material. This gives a sense of connection to place but reinterpreted in a contemporary manner."
In form the proposed L-plan block will have a protruding cube-shaped corner feature building out to the bay windows of neighboring properties and topped by a penthouse flat although brick will be used in place of stone on cost grounds.
Public representations on the proposal must be made today
with many locals having already weighed in with their views.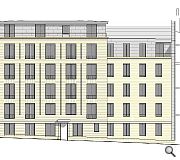 Critics object to the proposed scale of the build and a lack of parking
Back to November 2017