GIA Awards recognise 2017's best new work
November 16 2017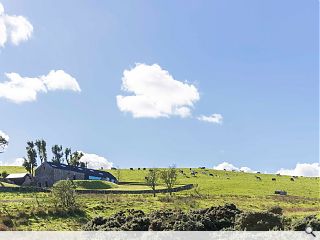 The Glasgow Instuitute of Architects have recognised eight of the best new projects to be delivered in 2017 as part of its annual award programme - with Lily Jencks Studio, in partnership with Nathaniel Dorent and Savills, sweeping the board to claim the prestigious supreme award for Ruins Studio home.
This year's panel was headed-up by guest judge Keith Williams of Keith Williams Architects with awards being divvied out to projects of all sizes and uses; from Baxendale Studio with Ben Parry's Riverside Solidarity scheme in the Small Works category to Stallan-Brand's Halfmerke Primary in the Education grouping.
Riverside Solidarity takes the form of a pop-up installation proving that there is money for old rope by scavenging discarded rope found around Govan Graving Docks as an informal viewpoint. Halfmerke School in East Kilbride meanwhile was praised for its 'generous spaces' and 'through views'.
Hoskins Architects stormed the health category with Eastwood Health and Care Centre, which won over the panel courtesy of its 'flexibility and innovation'. Cameron Webster Architects claimed the leisure & arts title thanks to Cove Park's 'simple and deliberately unfussy palette' while Hoskins were again recognised, alongside CDA, for their work at St Andrew Square in the commercial category.
The residential line-up was unsurprisingly led by Ruins Studio, a 'peaceful refuge' carved out from a derelict farm although it faced stiff competition from double winners Cameron Webster following their sensitive upgrade of Millbuies House, a B-listed modernist landmark designed by Robert Matthew.
Elder & Cannon meanwhile were recognised for their own historic remodeling after the practice unveiled a reinvigorated Russell Institute in Paisley.
Last year's GIA winners were
led by Ann Nisbet Studio's Newhouse of Auchengree
.
Back to November 2017