Architects break cover with RIAS transparency, pay and accountability demands
November 10 2017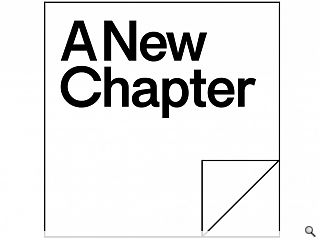 Over 150 architects are pressing for change in the profession by going public with their demands for greater transparency and accountability from the Royal Incorporation of Architects in Scotland (RIAS) having formed a new movement.
A New Chapter
is a group of disaffected RIAS members and architects concerned at a perceived 'lack of effectiveness, poor governance and insufficient financial accountability' shown by the professional body amidst criticism that repeated questions have gone unanswered.
These centre on a RIAS invitation for external consultants to conduct enquiries into staff salaries, governance and 'probity' - the findings of which remain confidential, prompting some members to question the 'increasingly secretive and autocratic' leadership of the body.
In an open letter addressed to RIAS president Stewart Henderson the group wrote: "We are not daft. Why would anyone instruct expensive consultants to carry out a Probity Review if there had not been grounds for concern? If the RIAS had been given a clean bill of health as the president implied in the current edition of the RIAS Quarterly, why the big secret? Following a year when the RIAS appears to have had a significant over-spend, and had to pass a cap around asking practices to make significant one-off donations, are we to think that a review of staff pay and benefits is just a coincidence?
"There is now growing concern that these reviews have uncovered serious failures of governance and serious financial mismanagement; and that, faced with this, the small, self-perpetuating, male fiefdom that controls the organisation, appears to be acting to protect itself from the results of its failings."
In response the group are demanding sight of all three reviews together with a full breakdown of senior employee pay and the methodologies used to set remuneration rates.
A New Chapter Members and Fellows:
Malcolm Fraser
Jude Barber
Robin Livingstone
Ewan Anderson
Chris Stewart
Mary Arnold Foster
Will Tunnell
Gerry Hogan
Akiko Kobayashi
Matt Bridgestock
Peter Johnson
Robin Webster
Kieran Gaffney
Calum Duncan
Michael Roper
Paul Stallan
John Gilbert
Jim Johnson
David Jamieson
Emma Wood
Lauren Li Porter
Iain Monteith
Robin Sutherland
Gillian Hanley
Matt McKenna
Karen Nugent
Gillies MacPhail
Paul Barham
Alison Glen
Rosalind Love
Peter Richardson
Helen Lucas
Karen Manson
Ian Springford
Scott Abercrombie
Ian Irvine
Matt Loader
Honor Thomson
Charlie Hussey
Mel Sutherland
Fiona McNeill
Pete Mclaughlan
Andy Campbell
Rory Flyn
Marc Williamson
Marc Kilkenny
Kevin Adams
Michael Dougal
Mark Philip
Sam Boyle
Ruth Marsh
Frances Heslop
Professor Christopher Platt
Iain Malcolmson
Suzanne Malcolmson
Laura Stephen
Neil Stephen
Oliver Chapman
Gordon Duffy
Architects and others – retired, non-members, interested and concerned:
Clare Armstrong
Christopher Gray
Will Cairns
Anthony Hemmings
David Seel
Fiona McLachlan
Sam Foster
Kerry Nicol
Rachael Scott
Graham Currie
Nicola McLachlan
Ewan Imrie
Eilidh Izat
Fiona Welch
Andy Summers
Neil Dargie
Christina Gaiger
Peter Wilson
Suzanne Ewing
Lee Ivett
Tamsin Cunningham
Lizzie Smith
Liz Simpson
Rory McCoy
Charlie Sutherland
Mairi Laverty
Neil McGuire
Suzanne Sharif
Chris Dobson
Sean Douglas
Caitlin Macleod
Chloe Yuill
Andy Gower
Lucy Miller
Gavin Murray
Raffa Esposito
Lucy Sacker
Anne Duff
Jonathan Millard
Back to November 2017