£12.4m Kilmarnock school handed over
November 10 2017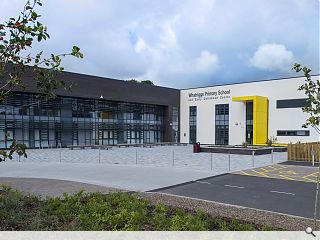 East Ayrshire Council has taken possession of its newest school following delivery of
Whatriggs Primary and Early Education Centre in Kilmarnock
by Morrison Construction and Keppie Design.
Keppie were brought on board by the council's architecture department to finesse their plans for the £12.4m campus, required to facilitate the amalgamation of two existing schools.
Keppie associate Lesley Buntain said: "The collaborative working relationship that developed between East Ayrshire Council and Morrison Construction created an open atmosphere where decisions really were made as a team. East Ayrshire Council, although the originators of the exemplar, were always willing to consider changes where we felt improvements could be made or value added."
Housing up to 500 pupils with a further 110 nursery places available the campus with Hirst Landscape Architects assuming responsibility for all external spaces.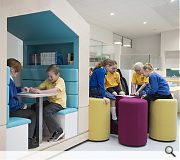 A simple palette of brick and render has been specified
Back to November 2017