Latest Grand Design arrives in form of 'compact' London home
October 26 2017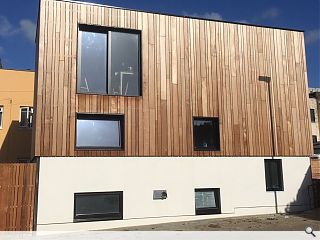 Channel 4's Grand Designs has aired one of its most 'compact' homes yet in the form of London's smallest two-bed house - occupying a plot of just 9.5x4m.
Built by Perthshire construction firm JML Contracts the small home was delivered speedily and sustainably through the use of Structural Insulated Panels, ensuring the requisite thermal efficiency to meet Passive House standards.
Factory built in Auchterarder the home was designed and cut in advance before being shipped to the capital to be slotted together 'jigsaw-style' to precise engineering tolerances.
JML director John Langley commented: "SIPs is one technology which could help to reshape the future of housebuilding in the UK but the country still lags behind in its uptake. The previously slow adoption of SIPs is largely down to the higher upfront costs, however the long-term benefits for residents, landlords and the environment significantly outweigh these initial outlays. These benefits include low energy usage due to the excellent insulation, limited thermal bridging, and inherently air-tight characteristics."
Designer and home owner Joe Stuart of Warehome added: "After a thorough build up tweaking the design with the engineering team to get it completely right, the factory team was able to turn around the manufacturing incredibly quickly. The design of the kit was suited to the tight site, and the team was on call for any support required whilst I built the kit over 400 miles away! The structure was erected by hand within a week."
In this manner the project was delivered in just 23 months at a cost of £250k.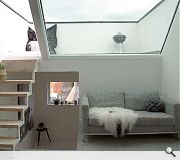 In 2016 12,000 self-build homes were built, equivalent to between 7 and 12% of the homes built that year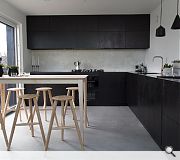 The self and custom-build market is expected to increase in value by 70% to £5.2bn by 2020
Back to October 2017