New Lanark sets shining example with sound and light show
October 23 2017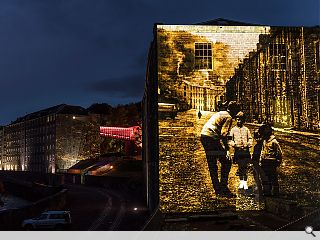 The New Lanark World Heritage Site has been brought to life in spectacular fashion courtesy of a weekend sound and light show created by NOVAK Projection Mapping.
Shining Lives saw gables and grounds brought to life as the backdrop for the display of historic images and video footage together with a custom soundtrack to showcase the life of the mills to a modern audience.
The narrative-driven spectacle charts the lives of mill workers and their families to paint a wider social and industrial history of the Clyde and Avon Valley.
Annique Armstrong, Visit Scotland regional director said: "The historic environment forges connections between people and places, so it's fitting that during Scotland's current celebratory themed year, we shone a spotlight on New Lanark's outstanding universal value. The activity brought the region's historic past to life in the context of a modern, collaborative and innovative Scotland for both visitors and locals who got the chance to experience this memorable event."
The display served as a denouement to Scotland's 2017 Year of History, Heritage and Archaeology.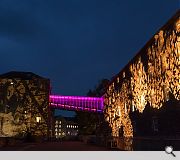 Blank walls were turned into an illuminating canvas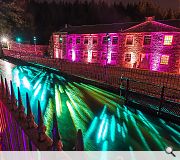 The nocturnal show depicts development of the areas industrial, musical and social history
Back to October 2017