University of Edinburgh plan new biological research facility
October 18 2017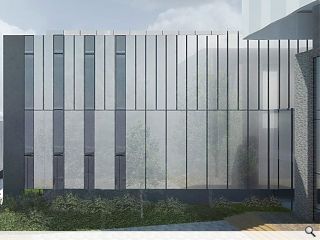 Fielden Clegg Bradley Studios have extended their work to overhaul the University of Edinburgh's School of Biological Science with the preparation of plans for a new
specialist research facility
.
Following on from the practices work at the
Darwin Building
, accessible directly by way of a first-floor entrance, this latest venture represents the final phase of works within the department.
Offering 3,446sq/m of space the three storey building will make use of precast concrete panels for its base and aluminium cladding for upper levels.
In their design statement the architects observed: "The overall composition of precast concrete panels, aluminium and glass is arranged to relate to the scale, massing and material use of the adjacent buildings. This is most evident in the precast plinth which changes in scale across the slope of the site to relate on the west elevation to the MEP building and then on the east elevation to the Waddington extension."
Situated on the King's Buildings Campus the project clears the way for additional development elsewhere on the estate.
Other participants in the build include engineers WYG and landscape architects HarrisonStevens.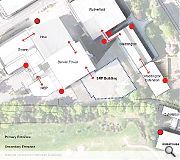 A diagram showing the relationship of the new facility to the existing estate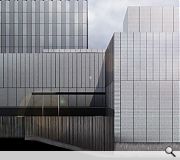 Perforated aluminium rainscreen will be used for the rear facade
Back to October 2017