Walk like an Egyptian on Union St
July 16 2008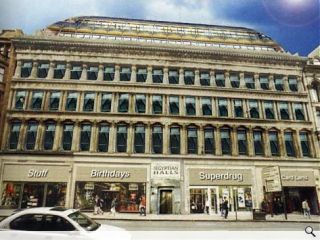 The Morrison Partnership have unveiled long awaited plans to restore Alexander "Greek" Thomson's Egyptian Halls for Union Street Properties. The £6.5 million development should commence June 2009 for completion by December 2010.
Restoration of the famous A listed cast iron framed warehouse will reinvigorate a down at heel Union St by returning to prominence its most famous architectural landmark.
Indicative proposals call for reinstatement of original motifs at ground level alongside standardised signage across the presently cluttered streetscape. A recessed split level rooftop extension will expand available floor space to 75,000 sq/ft, in a similar fashion to g1.
Back to July 2008